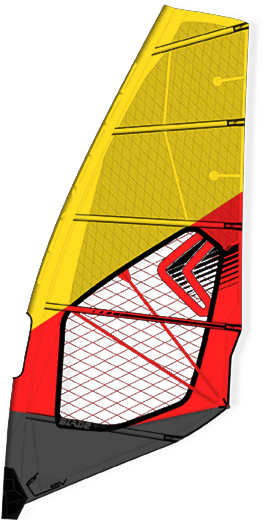 PREMIUM PANELED
CONTROL ZONE
The upper part of the sail defines the control characteristics of a sail. To maximise handling, the use of the lightest materials in the main body reduces the weight of the sail.
POWER ZONE
The center section generates the power of the sail and dictates how easily the sail can be seen through.

The Dacron is softer and has increased stretch characteristics. This creates a greater forward traction profile as the sail inflates.
IMPACT ZONE
Resistant materials are kept lower in the sail, the area traditionally prone to damage with knee and harness hooks.

Twisted fibres and stronger yarns are combined with thicker films for maximum durability.

This extra weight is kept lower in the sail, so it does not affect the weight of the sail and the feeling of lightness.